John Dickerson Burch
Coalminer, Milkman, Cab Driver, Father
17 April 1917 - 17 January 1962
John Dickerson Burch was born in Illinois on April 17, 1917 to Thomas Edward Burch (1886 - 1934) and Mary Elizabeth Dickerson (1892 - 1973). John was raised in the coal mining area of southern Illinois with his sister Charlotte Irene and Living.
John was sometimes called "J D" by his family, but most often he was called, Johnny. His grandson, Living was called Jay in his honor.
Johnny's family was poor, so like so many youth in the area, he had to start working at hard labor jobs at an early age. Johnny was working in a coal mine by age fifteen. Then the Great Depression hit America and those poor families in southern Illinois were even more in trouble.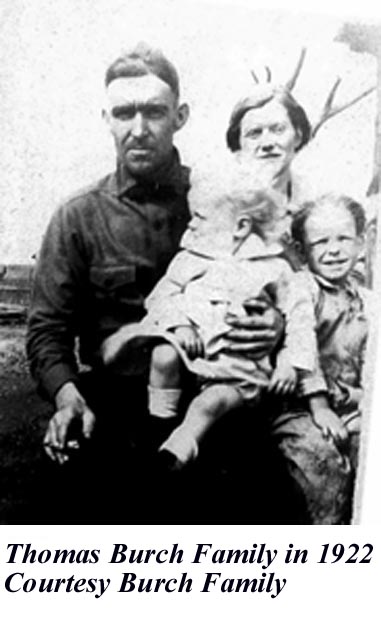 Work was hard to find and often required traveling great distances. The family moved to St. Louis, because Irene's vision was so poor, she needed to attend the Missouri School for the Blind. Later, John's father was killed while catching a ride on a freight train in New Athens Township, St. Clair, Illinois on 13 August 1934.
John had become ill with rheumatic fever when he was twelve years old. The disease would damaged his heart and affect his life as an adult. Always fighting through his disability, John used his intelligence and eagerness to do "good" work. His employers rewarded him with added responsibilities and promoting him to leadership positions.
In St. Louis he worked at Chapman Dairy, working his way up to foreman. He processed milk and milk products such as ice cream.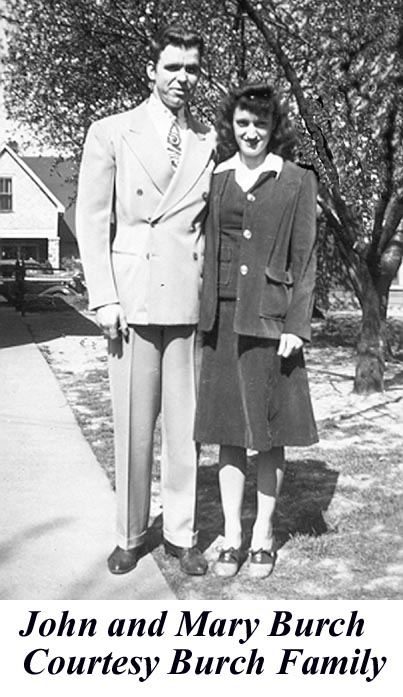 John met his wife, Mary Stephonia Dedic at a dance. He married Mary on 4 Sep 1943 in Saint George's Catholic Church, Afton, Saint Louis County, Missouri. They lived in the area and shared a flat with Mary's older brother, Joe and his wife. In 1952, they moved to the Saint John's Parish in St. Louis and shared a larger two family flat with Mary's sister Annie and her husband, Charley Denker. John and Mary had two children, Patricia Ann and Phillip Michael.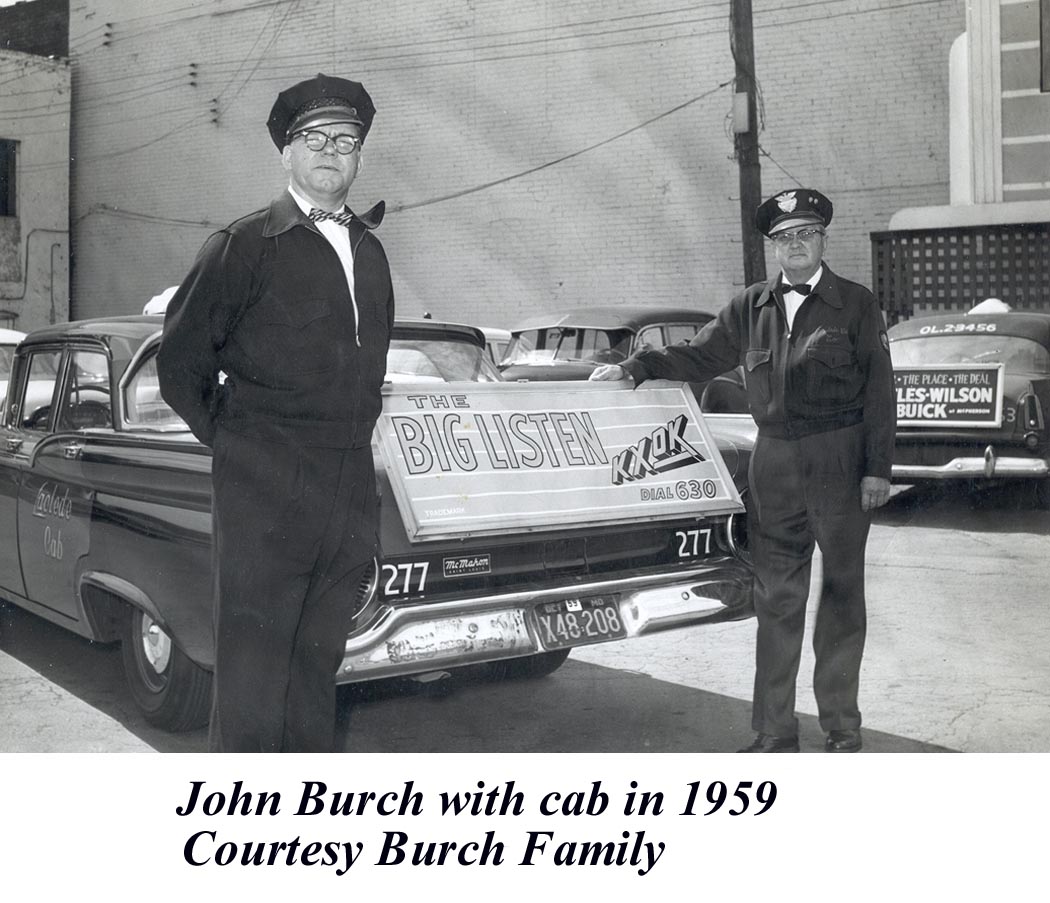 As John grew older, his rheumatic heart disease started to severely limit his activities. He started a window washing business in the early fifties, but his health forced him into less strenuous occupations. He started driving for the Black and White Cab Company in the mid-fifties and by 1957, John was driving a taxi cab for Laclede Cab Company. His health continued to deteriorate. He needed to have his heart valve replaced but in 1962, this operation was very risky and required the patient to be strong enough to survive the invasive surgery. John lost his battle with his heart problems on Mary's birthday on January 17, 1962. John was buried January 19, 1962 in Resurrection Cemetery and Mausoleum, St. Louis, Missouri. This cemetery is across the street from the Lakewood Park Cemetery where his father was buried in 1934.
The information on this web site is for your personal use only. All pages, compilations, transcriptions and abstracts are protected by copyright law and may not be copied in whole or in part and published or distributed in any manner without written consent of the author, contributor and/or webmaster.
Message from OurFamilyStories.com: The information and data provided in this website, that hasn't been identified as belonging to others, is to be used for personal NON-COMMERCIAL purposes only. It is not to be reproduced in any form for commercial or profit purposes without the express written permission of OurFamilyStories.com.
Copyright ©1995, 2007. OurFamilyStories.com. All Rights Reserved.
Your comments & suggestions are always welcome.
Last Updated 24 July 2007