Frederick W. Gifford ( 1878 - 1961 )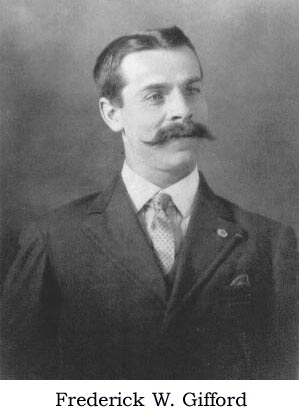 Frederick (Fred) W. Gifford was born 22 August, 1878 in Preston, Lancashire, England. He lived with his father, John (1848); his mother, Elizabeth E.(1849); brother, Henry Earnest (1870); and sisters, Lily (1869), Ann (1874), Alice (1875), Florence (1877) and Ethel (1880) at 27 Brackenbury Street in 1881 (1881 British Census). John Gifford was the Circuit Court Bailiff for Northern Preston, Lancashire, England.
Fred married Kate Potter of Over Darwen, Lancashire, England, the daughter of Joseph Potter and Anne Law about 1898. Their first child was a boy, Harry B. Gifford, born on 30 September 1899 in Preston, Lancashire, England.
Fred immigrated to the United States with Kate and Harry, sailing on-board the SS Mongolian from Liverpool England on 15 July 1901 enroute to Quebec, where they took a Canadian passenger train to Abbotsford, British Columbia. They entered the United States at the Port of Sumas, Whatcom, Washington on 19 August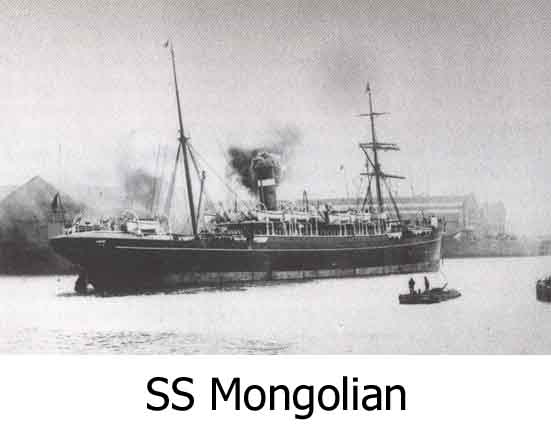 1901. They continued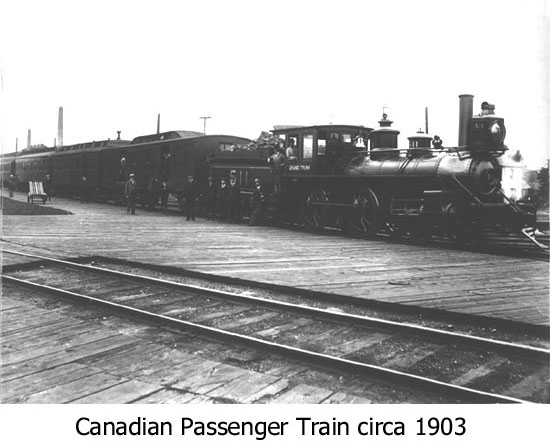 their travel to Tacoma, Pierce, Washington to the home of Thomas and Violet (Potter) Turner, Kate's brother-in-law and sister.
Two additional children were born to Fred and Kate in Tacoma, Pierce, Washington. Johnny Gifford was born 19 March 1903 and Amy G. Gifford was born 19 December 1906. Fred and Kate divorced prior to 1910 and Kate moved to Seattle, King, Washington, where she married Douglas James Revett (1883 - England).
In the 1910 Federal Census, Fred had married Edith E. Barnes (1872 - Pennsylvania) and They were living at 6021 South Cedar Street, Tacoma, Washington with three children, Harry, John and Amy. Fred was employed as a janitor. Shortly, Edith gave birth to Edith Ellen Gifford on 26 June 1910. The marriage of Fred and Edith ended in divorce subsequent to 1920. Edith moved with their child, Edith Ellen Gifford, to Hoquiam, Grays Harbor, Washington where Edith married Harry H. McMillian (1869 - Virginia).
According to family information, Fred married Minnie. Minnie is remembered by the family as very loving and supportive towards Fred's three children, Harry, John and Amy. However, Minnie died in childbirth before 1920. Also, during this time, John died, a victim of the Spanish Flu Epidemic of 1918. Fred married Beulah (1880 - Kansas) sometime during this decade.
The 1920 Federal Census indicates that Fred and Beulah are living at 2550 South 1st Street, Tacoma, Pierce, Washington with son, Harry; daughter, Amy; and stepson, Frederick Cook (1905- Kansas).
By the next census in 1930, Fred and Beulah had moved to Tacoma's Northend just off Proctor at 3920 North 24th Street, Tacoma, Washington and they were living by themselves.
Beulah was Frederick's final and surviving wife. Later they moved to South 7th just before the intersection of 6th and Union. Beulah was not the most "warm and fuzzy" grandmother type. She was distant, temperate, and very protective of her well-being. Some family members referred to her as the "Great Actress" of the Gifford family. She was quite jealous, by nature. (She had good reason!! Frederick Gifford was quite the "ladies man" and a charmer. Family legend has it, he had a way with the ladies and away with a pint! Beulah was mostly quiet and very firm when she spoke. The very opposite of Frederick. Beulah was a firm believer of the Christian Science faith.
Frederick died October 12, 1961 in Tacoma, Pierce, Washington. Beulah died December 31, 1962 in Tacoma.
Compiled by Stan R. Lee (27 April 2004).
Federal Census:
1910 U.S. Census • Washington • Pierce • Tacoma • ED# 273 (Ancestry.com 8 of 45)
1920 U.S. Census • Washington • Pierce • Tacoma • ED# 329 (Ancestry.com 1of 16)
1930 U.S. Census • Washington • Pierce • Tacoma • ED# 191 (Ancestry.com 13 of 26)
The information on this web site is for your personal use only. All pages, compilations, transcriptions and abstracts are protected by copyright law and may not be copied in whole or in part and published or distributed in any manner without written consent of the author, contributor and/or webmaster.
Message from OurFamilyStories.com: The information and data provided in this website, that hasn't been identified as belonging to others, is to be used for personal NON-COMMERCIAL purposes only. It is not to be reproduced in any form for commercial or profit purposes without the express written permission of OurFamilyStories.com.
Copyright ©1995, 2004. OurFamilyStories.com. All Rights Reserved.
Your comments & suggestions are always welcome.
Last Updated 30 June 2004